Berlin Artists, Coders & Friends of Bassel, Join Majd's Palestine Mapmaking Saturday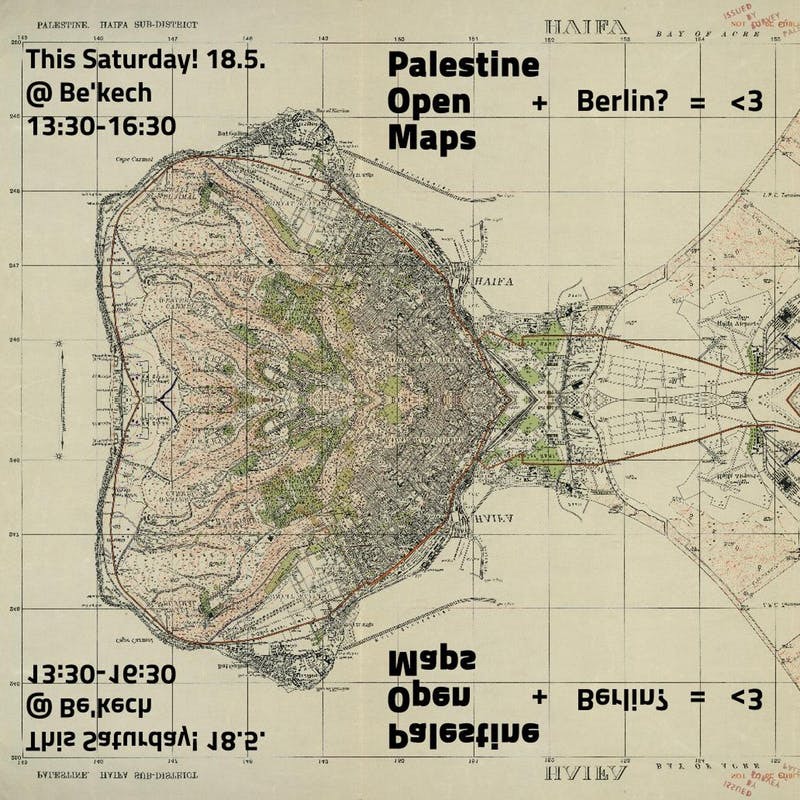 Bassel Khartabil fellow Majd Al-shihabi is holding a Palestine Open Maps Mapathon in Berlin on Saturday, May 18 from 1:30 pm until 4:30 pm CET at bekech Anti-Cafe.
The event is open to the public with a private RSVP (yes, your privacy is respected).
Majd found, "archival maps of mandate-era Palestine (from 1923 to 1948)" and will lead converting the maps into a digital format anyone may use. These maps will be used on PalOpenMaps.org.
All levels of experience are welcome to participate and learn how to convert maps into the correct form. Also important is documenting and sharing news about the results of the event.
Published
17 May 2019
---