Bassel Khartabil Fellowship Awarded to Dr. Tarek Loubani and Glia to Combat COVID-19
Fabricatorz Foundation, Mozilla Foundation, and Creative Commons Join Forces to Support Open Access Medical Hardware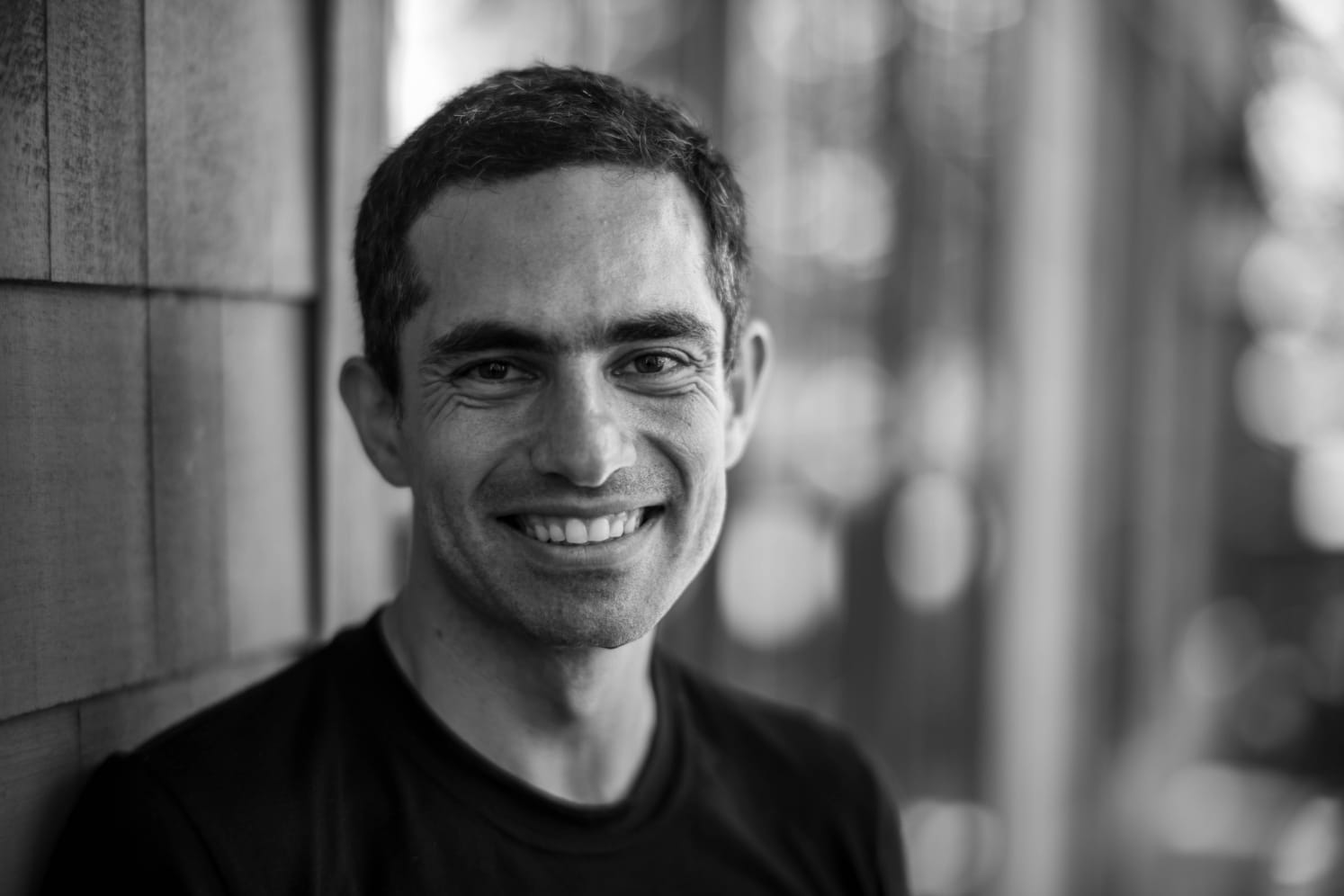 Saint Louis, MO, USA — April 2nd, 2020 — Fabricatorz Foundation, Creative Commons, and the Mozilla Foundation have awarded the prestigious Bassel Khartabil Fellowship to Dr. Tarek Loubani, Medical Director for Glia. The Glia project makes equal care possible through Open Access manufacturing and distribution of key medical supplies, desperately needed in the global fight against COVID-19. Further details on the Fellowship and Glia are available at BasselKhartabil.org.
"There is no more worthy cause to elevate at this critical moment for humanity than the work of Dr. Tarek Loubani and Glia," said Bassel Khartabil Fellowship Director Barry Threw. "After reviewing more than 80 applications from around the world, Dr. Loubani best exemplified the values of service, openness, radical sharing, collaboration, and care which Bassel gave his life for. We hope this honor will galvanize global support around Glia to make medical hardware easily accessible to all of those in need."
All health care providers require access to basic medical supplies and personal protective equipment — but today, many essential items are impossible to find. When they are available, they are prohibitively expensive for community and rural clinics, and across the global south. Glia releases open plans for medical hardware, so that vital equipment may be produced cheaply by anyone with commonly available 3D printers. This allows high quality devices to be made available during periods of global supply chain disruption, and in areas with limited access. Glia has released face shields already being used in the battle against COVID-19, as well as other hardware including stethoscopes, tourniquets, and otoscopes. Additional devices including pulse oximeters, electrocardiograms, and dialysis products are currently in development.
"Bassel and others like him carved a path for me," says Loubani. "Without them, Glia and I could not have achieved what we have. That connection to Bassel makes it a unique honour to become a fellow of the Foundation that carries his name."
The award coincides with the expansion of Glia to the United States with the creation of Glia USA, newly headquartered in St. Louis, Missouri. Fabricatorz Foundation will serve as Glia USA's nonprofit sponsor to accelerate rapid response efforts, raise standardization with Creative Commons licenses for medical hardware designs, and scale human resources through Mozilla Foundation's development community.
"Fabricatorz Foundation is focused on accelerating the work of Glia from the heartland of the United States, the current frontline of the battle against the Coronavirus," said Fabricatorz Foundation Executive Director Jon Phillips. "Glia USA brings the strength of hyperlocal innovation to the global fight. St. Louis' central geographic location is ideally suited to coordinate and respond to the lack of urgently needed medical supplies. Fabricatorz is committed to working with local partners on innovative technologies for prototyping, increasing capacity of production and building on top of St. Louis' world leading healthcare and education systems."
This announcement also comes as groups, like Creative Commons, are increasing their efforts to encourage openness in medical hardware at a time when open medical hardware saves lives. Their effort is designed precisely for the purposes of supporting ambitious efforts like the work of Dr. Loubani.
"We're thrilled this award is going to support the important work Tarek Loubani is doing with the Glia project," said Creative Commons' Creative Director Eric Steuer. "Our own mission at Creative Commons is to make knowledge and creativity more easily and freely accessible to all, so that everyone in the world can benefit from it. By producing low-cost, open source medical hardware, Dr. Loubani perfectly exemplifies the ideals at the core of the CC movement—the very same ideals that were so important to our friend Bassel Khartabil."
The Bassel Khartabil Fellowship is an affiliate of Mozilla Foundation's Fellowship program. Mozilla Fellowships provide resources, tools, community and amplification to those building a more ​humane​ ​digital​ ​world.
J. Bob Alotta, VP of Global Programs at Mozilla Foundation, said, "At a time when tech is becoming more closed and the world is facing an unprecedented pandemic, we need more people to channel the ethos of Bassel Khartabil: open, courageous, curious, and kind. Tarek Loubani is doing exactly this. His work with Glia has brought much-needed openness to the world of medical hardware, from face masks to stethoscopes. As a Bassel Kharabil Fellow, Tarek can continue this critical work when we need it most."
For more information visit BasselKhartabil.org.
About Bassel Khartabil Fellowship
Bassel Khartabil was the Palestinian-Syrian technology innovator who opened the Internet in the Arab World through Open Source Software and Open Hardware. He was a notable filmmaker, author, and artist whose works are being discovered anew after his disappearance and extrajudicial execution in 2015. The Bassel Khartabil Fellowship honors his legacy by supporting outstanding individuals or teams developing free culture in their communities under adverse circumstances, promoting the values important to Bassel's work and life: open culture, radical sharing, free knowledge, remix, collaboration, courage, optimism, and the betterment of humanity.
About Dr. Tarek Loubani
Dr. Tarek Loubani is a Canadian doctor and humanitarian. He is the Medical Director for Glia, which seeks to provide medical supplies to impoverished locations. The 3D printed and Open Sourced Stethoscope developed by the Glia team in 2015 costs $3 versus $300 for traditional commercial versions. He serves as Associate Professor at the University of Western Ontario and works as an emergency room doctor. Born in Kuwait, he later immigrated with his family to Bathurst, New Brunswick (Canada) as refugees. He attended high school in Bathurst before studying medicine at Western University, McGill University and Queen's University. Dr. Loubani is a Shuttleworth Foundation and Bassel Khartabil fellow.
https://en.wikipedia.org/wiki/Tarek_Loubani
About Fabricatorz Foundation
Fabricatorz Foundation supports global initiatives that create energy transformation through art, technology, and culture. Based in St. Louis, Fabricatorz Foundation drives community-focused impact with cultural exchange, public events, education, and project incubation. It is the sponsor organization of Glia Open Medical Devices, Qiware, the Fashion Freedom Initiative, the Bassel Khartabil Fellowship, #NEWPALMYRA, Openclipart, and Fontlibrary.
About Mozilla Foundation
Established in 2003, guided by the Mozilla Manifesto, the Mozilla Foundation believes the Internet is a global public resource that must remain open and accessible to all. The direct work of the Mozilla Foundation focuses on fueling the movement for a healthy internet. It supports a diverse group of fellows working on key internet issues, connects open Internet leaders at events like MozFest, publishes critical research in the Internet Health Report, and rallies citizens around advocacy issues that connect the wellbeing of the Internet directly to everyday life. The Foundation is also the sole shareholder in the Mozilla Corporation, the maker of Firefox and other open source tools.
About Creative Commons
Creative Commons is a globally-focused nonprofit organization dedicated to making it easier for people to share their creative works, and build upon the work of others, consistent with the rules of copyright. Creative Commons provides free licenses and other legal tools to give individuals and organizations a simple, standardized way to grant copyright permissions for creative work, ensure proper attribution, and allow others to copy, distribute, and make use of those works. CC also supports the creation of new tools designed to ease sharing in exigent circumstances, such as the Open COVID Pledge.
Press Contact
Bassel Khartabil Fellowship PRESS press@basselkhartabil.org
Published
2 April 2020
---