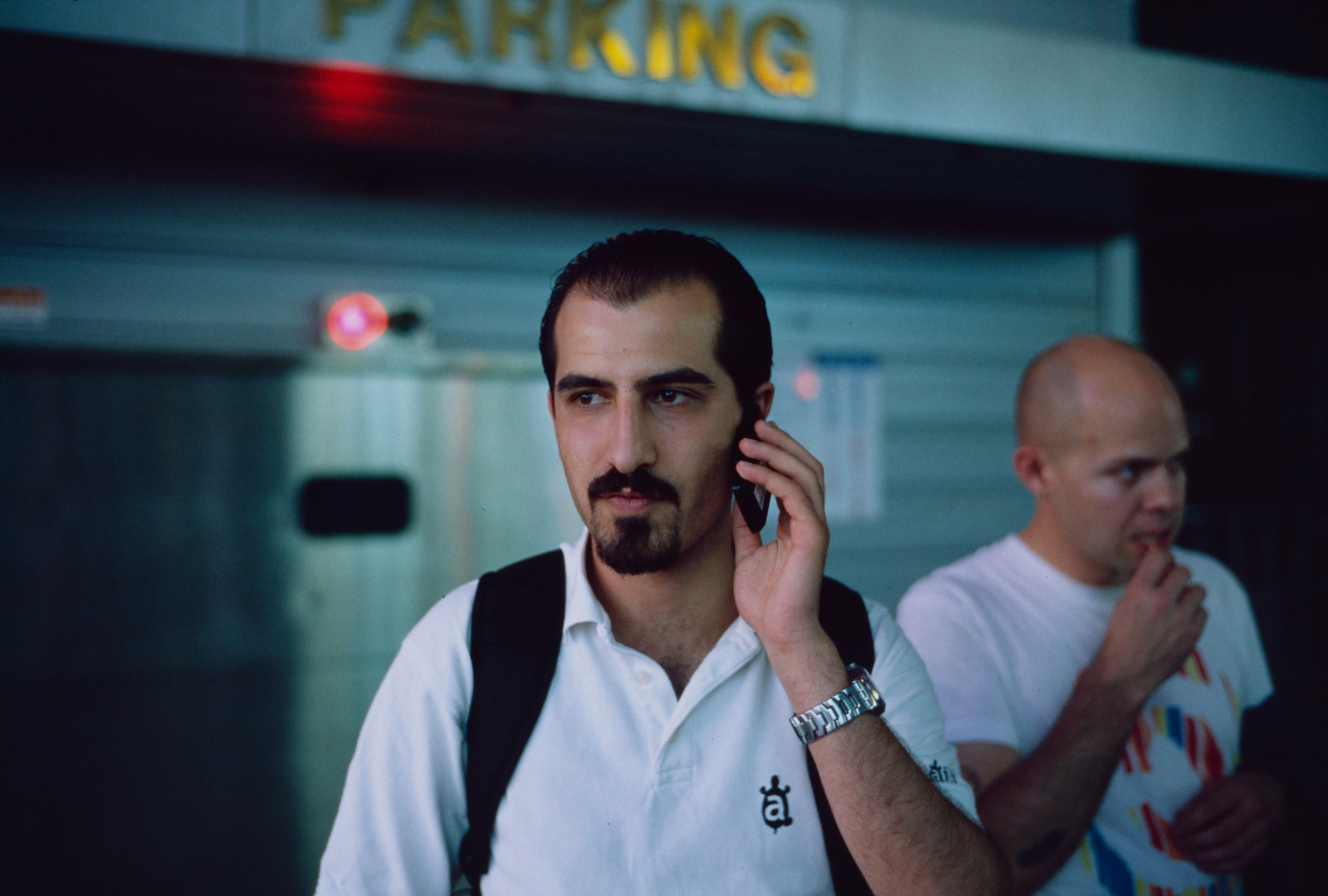 "Seoul" by Christopher Adams
Bassel's Birthday Forges Friend Fellowship
Call to Action to Share Your Bassel Photos and Memoribilia
by

Jon Phillips
Happy Birthday Bassel! Today would have been your 39th birthday. We lost you too young. Today I woke to a strange feeling. It was not loss, or sadness. It was a simple mandate: serve people.
The process of selecting a photo for this post delayed me hours of agonizing as I was forced to face multiple demons. I have more photos of Bassel! Where are they? I said to myself, "They must be stuck on a hard drive with some weird software I cannot find to access this from various adventures with Fabricatorz. Right! New Palmyra has hard drives full of unreleased photos and models from Bassel from Palmyra. Aha! There are letters from Bassel he wrote in prison. And, who has the artwork Bassel made in prison, unreleased to the world."
I turned to my stalwart friends, Dana Trometer and Bassel's widow, Noura Ghazi and whatever language I spoke today did not translate well. What I did glean from my conversation with Dana is how bad I have listened in the past. I did not even fully understand how Bassel came to know Dana! Do you know the story?
Dana came to meet Bassel because she made a film with him! Please Dana share the full story in your own way some day. Here is the film for you to watch:
No photo could I still find. Nothing seemed right. I turned to Yasmine whose Bassel film is forthcoming, my friend Jeremy I vented towards, and then something I was listening to, just cold stopped me into a cry. Not the cry of pain or poison, but the realization: the reason I am upset and can't find a photo of Bassel, is because there is NO NEW PHOTOS of Bassel!
It blocked me hard. I went with the cry…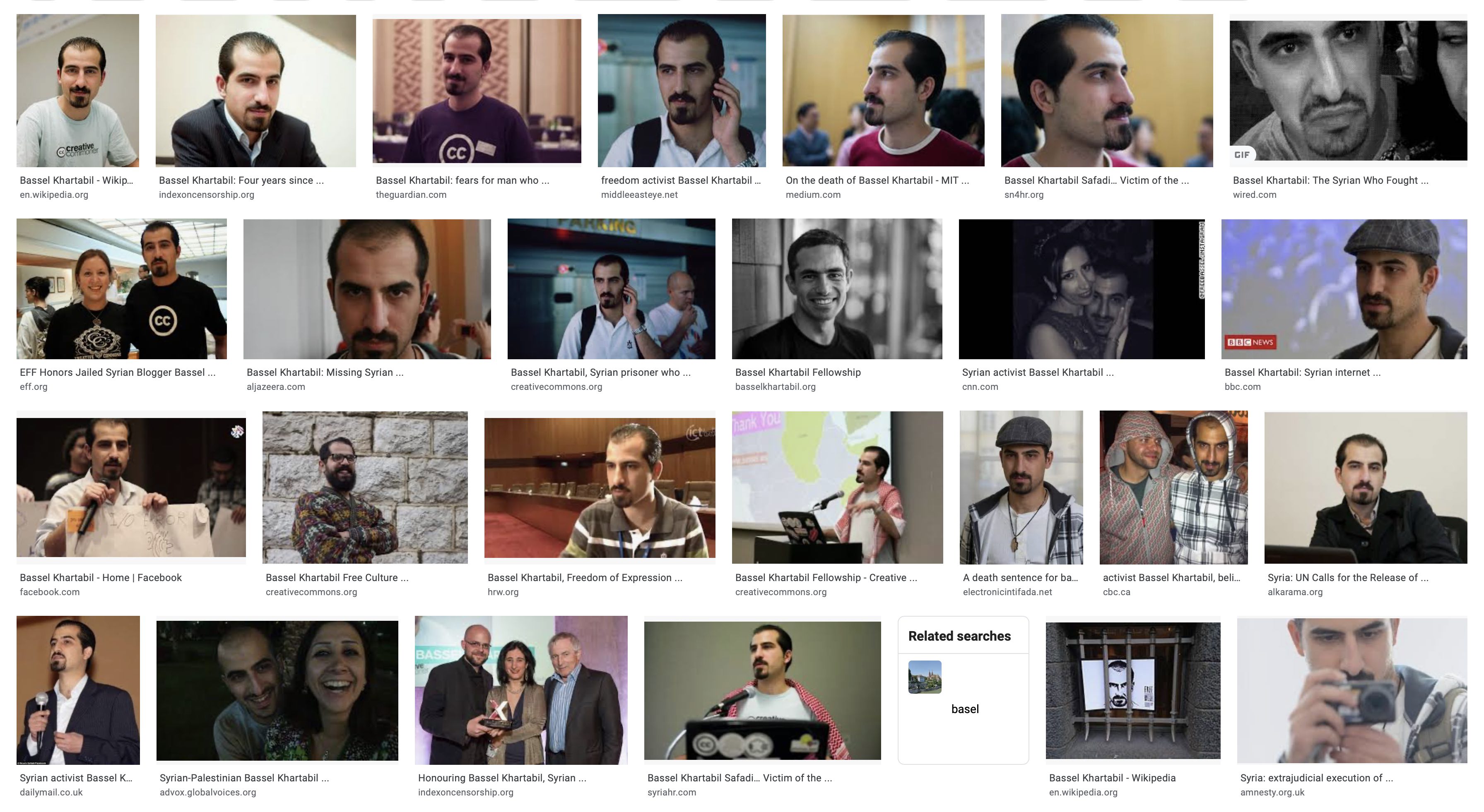 Still, no photo doth I have for sharing. I went with my gut. When in doubt, go with quality control, Christopher Adams, one of Bassel's best friends. And, boom: your photo is served above. The title is "Seoul" Where does it come from? Christopher could you enlighten us all the context of that photo soon with a shared story?
What did I learn? I'm not in this alone. A little bit of listening led to a cry which led to the unblock. I serve people. I'm maybe a bit more confrontational than my fellow Gemini, Bassel. He had a soft character. His strength was his service to people, family, friends and of course, his wife.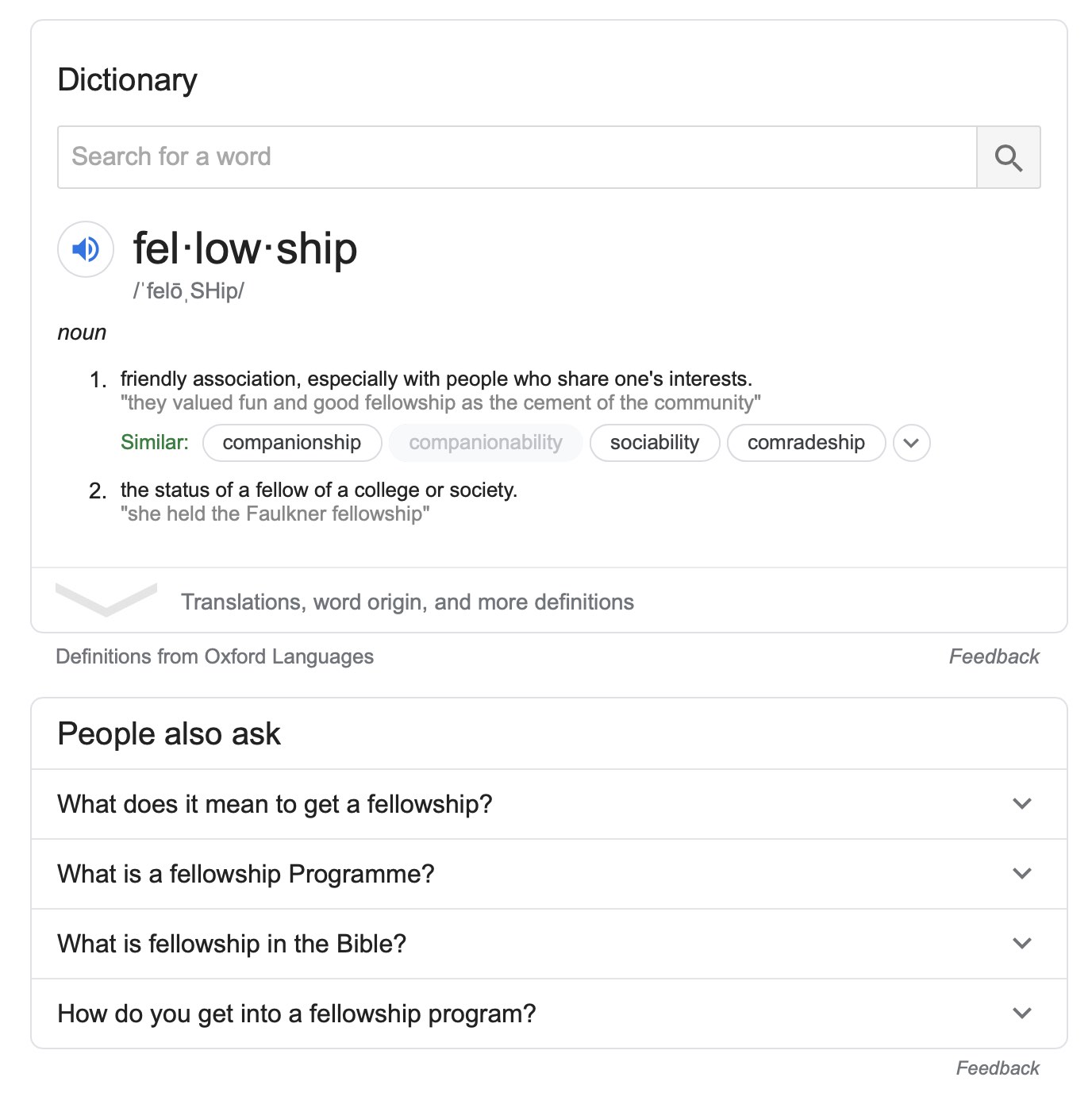 With that spirit, I realized the word FELLOWSHIP, needs to be re-contextualized. Since the untimely death of Bassel which led to the birth of The Bassel Khartabil Fellowship which then consumed the #FREEBASSEL effort (that had ultimately failed to free Bassel in the physical body sense) I realized how to unblock the harmony of one love for Bassel Khartabil. This project is called the Bassel Khartabil Fellowship. And, in the most grand sense, it is a fellowship of friends who associate because of our shared friendship with Bassel. It is a place of peace where Bassel's friends may come together to share.
Please hear my words friends of Bassel. The Bassel Khartabil Fellowship wants to serve you in your sharing of Bassel Khartabil photos, video and memorabilia. I and We will do our best to be to supportive of ALL of Bassel's friends by keeping our friends work alive and thriving. From the work of Majd al-shihabi to Tarek Loubani's Glia and then all the friend work we have yet to combine from #freebassel, there is no way Bassel's Birthday can be celebrated without a party of friends
Please say Happy Birthday to Bassel today by making known your private or better yet, public, photos and media by emailing to info@basselkhartabil.org
Published
22 May 2020
---