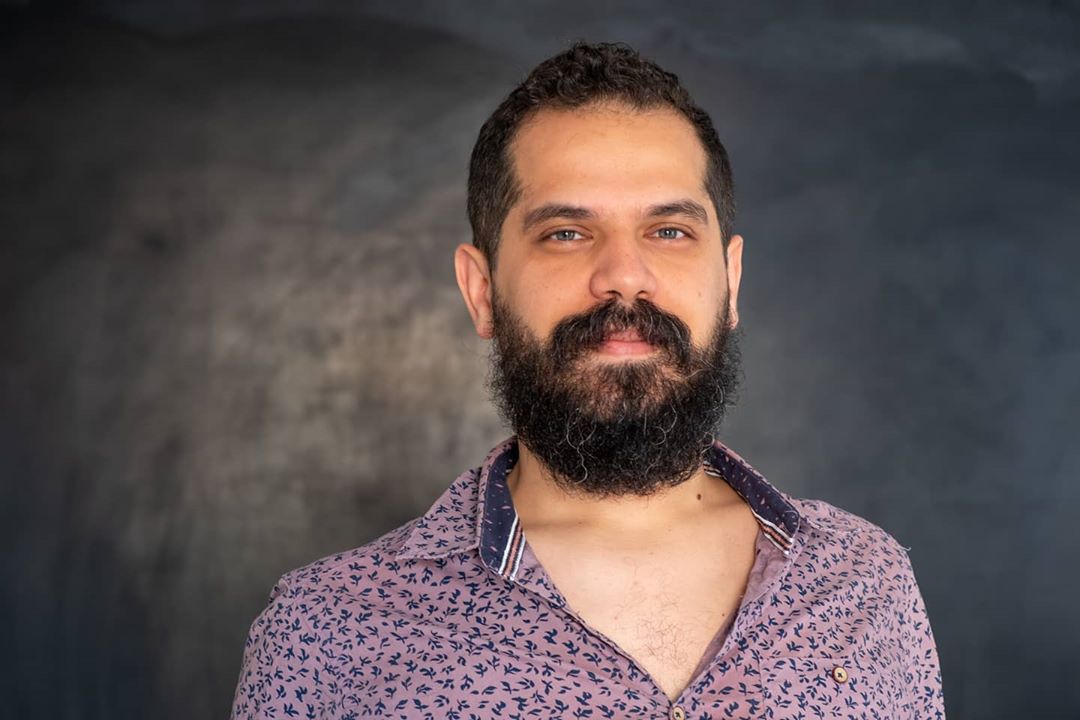 An interview with Majd Al-shihabi
We sat down with Majd Al-shihabi this week to catch up one our first Bassel Khartabil Fellowship winner from 2018. Majd is a creative technologist working in Lebanon, where he is finishing a master's degree in urban planning, and working on projects related to digital rights. He has been active advocate for open knowledge and digital rights, especially open source projects and technologies. Read about what he is up to below: 
What are your current projects? What's your day-to-day look like?
  I'm working full time with Social Media Exchange SMEX, which is a Lebanese NGO, working on tech projects in support of digital rights. In the evenings, I'm working on research for my Master's in Urban Planning. I will be finished this summer, so I can start a PhD in the fall. The PhD will be around the questions that arose through my work on Palestine Open Maps, my project during the fellowship.
How has the fellowship brought you to where you are today in regards to your work endeavors?
  Palestine Open Maps has turned into a project much larger than I initially thought. I've run 22 mapathons so far. Most of them were after the end of the fellowship, and I'll be continuing work on it through the PhD. Over the past few months, especially during the 17 October revolution in Lebanon, I was able to help in archiving and documentation using skills that I developed through the fellowship. Most importantly, I was able to connect to numerous projects and individuals working on open and free culture, and we are continuously learning from each other, to create new modes of knowledge production that are rooted in our region.
What were your lasting memories, impressions, grateful anecdotes you had with the  Fabricatorz team including Bassel, if you knew him?
  Jon and Barry love surprises! Jon surprised me when he showed up to my Palestine Open Maps table at the MozFest science fair. We had met virtually but not physically before. Barry also surprised me by showing up at the first mapathon  outside of Lebanon, which I held at Newspeak House in London. I never met Bassel personally, but I feel his impact on his many friends who I met through the fellowship and outside of it.
Would you share the fellowship with any of your colleagues or friends and recommend them to apply?
  Absolutely! At my community keynote at the Creative Commons Summit in 2019, my call to action was that we needed five more of this fellowship annually. One place in dire need of funding right now is the Arabic Wiki and OpenGLAM community. There are so few people being paid to go on the field and "evangelize" for open culture in our region. Take for example this map that I created based on the OpenGLAM survey. Our region is mostly blank, because our archives are so underfunded. The culture of openness does not have enough advocates mobilizing on the ground. But there's hope: people like Bekriah Mawasi are doing a relentless job at going to Palestinian schools and engaging students in using and contributing to Wikipedia in the Arabic language. We need more of Bekriah.
In your own words, how would you describe the fellowship helping any creative technologist?
  I would say that the fellowship helps more than creative technologists. I see the main contribution of my fellowship as opening the archives, the technology is a secondary part. The fellowship provides the financial security and independence that is required to engage our communities around questions of openness, through tangible projects.
How great would the opportunity be for people working in the MENA region to apply and use this fellowship and how has it helped to advance your work in that? 
  Bassel dreamt of openness, because it is our path to democracy. To reach that goal, we need more opportunities for people who share his ideals and goals to do that difficult work on the ground. I'm very excited for this fellowship to expand in the future, and to build a community of practice around those goals.
I hope that at the next round, we grant at least two fellowships instead of one!
Watch Majd's keynote talk from 2019's Creative Commons Global Summit in Lisbon, Portugal :
Published
25 June 2020
---