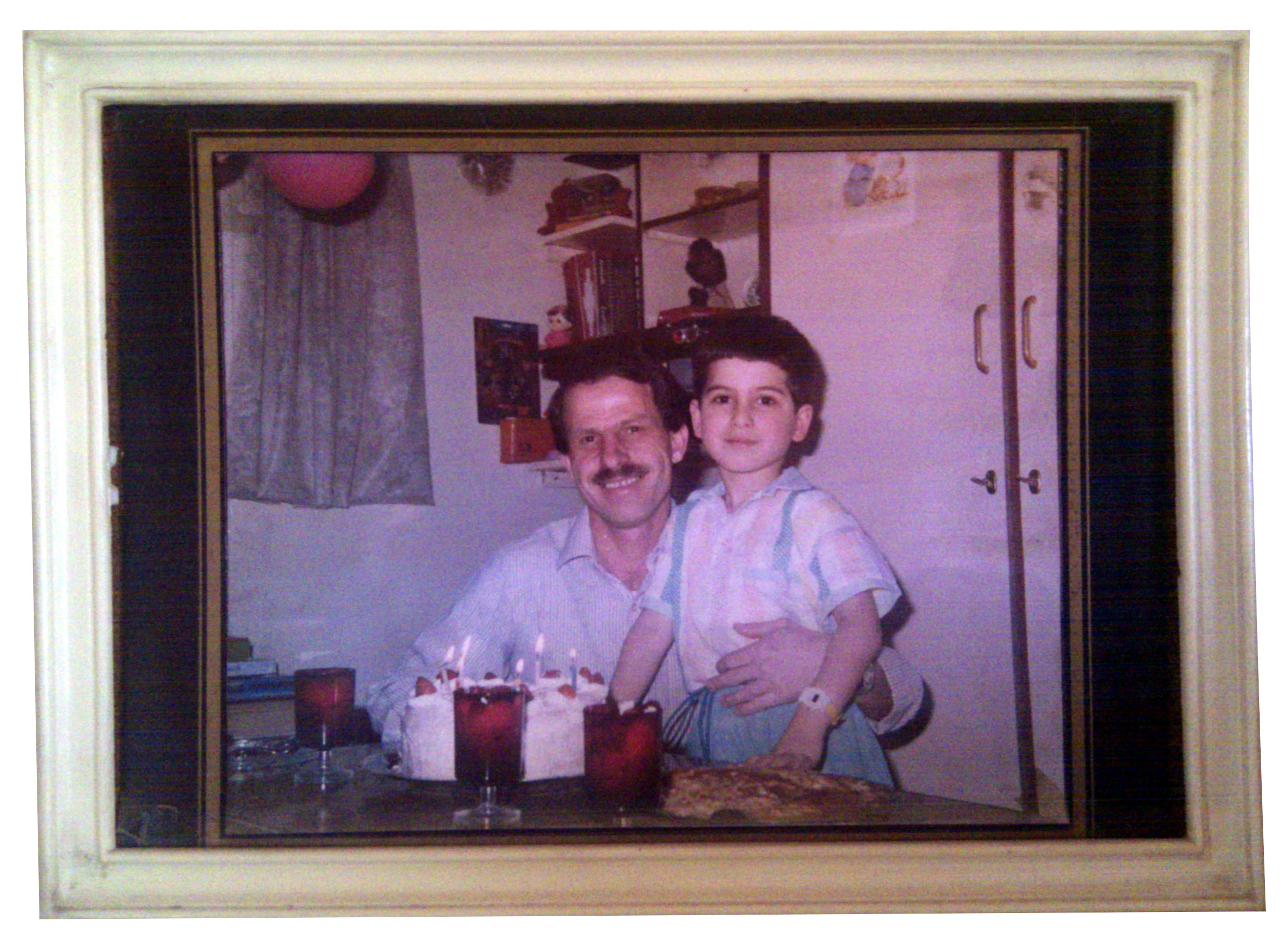 Jamil and Bassel Khartabil, Damascus, Early 1980s
About Jamil Khartabil
Jamil Khartabil was a Palestinian International writer and scholar who believed in peace, non-violence and published broadly in Arabic language on Atheism. He earned a degree in Art & Arabic Language from the Beirut Arab University BAU, and and an Institute degree in Electronics. He studied journalism and worked in the press as an editor. He taught Arabic language in Syria, then completed research and writing. Throughout his career he published a number of articles and stories in Palestinian and Arab magazines. He was a longstanding member in Palestinian and Arab magazines. He was born in Safad, Palestine on March 3, 1948 and died in Damascus, Syria on September 20, 2021. He is survived by his loving Khartabil family spread around the world and Noura Ghazi, the widow of Bassel Khartabil. His teachings, patience and love live on through the millions of people living who know of Jamil's greatest gift to the world, his son, Bassel Khartabil.
Facts
Full name: Jamil Khartabil
Born: Safad, Palestine on 3/3/1948
Died: Damascus, Syria on 9/20/2021
Selected Works
"Dialectical Heritage, Modernization and Liberalization in the Arab Revival", Dar Al-Rowad, Beirut, 2009.
"The Destruction of the Palestine Liberation Organization", Dar Al-Rowad, Beirut, 2008.
"Modernization of Arabic grammar" an integrated project to modernize Arabic grammar, drainage and dictation, Dar Al-Nimeer Damascus, 2007.
"The Stranger and the Sea", a collection of stories, Dar Al-Nimeer, Damascus, 2004. (published on the Internet in two groups according to origin).
"Palestine and the Ancient Arab Historians", Dar Al-Rowad, Beirut, 2006. Published on the Internet as "Palestine and the mistakes of ancient Arab historians".
"Mythical Figures in the Old Testament and the Tripartite of Ezra", Dar Al-Nimeer, Damascus, 2003.
Manuscripts
History of ancient Palestine / systematic establishment.
Palestinian panoramas: poems of prose.
More information?
If you have a story to share about Jamil, letters he wrote you, publications we have not documented on this page, please email info@basselkhartabil.org.